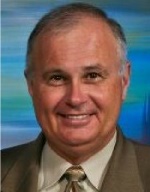 We provide and consult on Servers, Cloud Services and Hosting Services because one of the three or a combination of the three is how you probably provide your network services today. Some servers are actual hardware based and only provide one operating system and one set of services. Other servers are "Virtualized" and can provide multiple different operating system(s) and each of those individual operating systems can provide multiple sets of services. These virtualized servers can be either local to your facility or they can be "cloud" based or "hosted". Which one you use, or which combination you use... can be a complex decision based on numerous sets of variables that apply strictly to your infrastructure and needs.

The original concept of having servers had to do with having local hardware available in your facilities to provide various different services locally to your clients. Some of those services included security, file sharing, printing, database and many other uses. The cost of installing, licensing, maintaining and oeprating these servers have become more and more cost prohibitive based on the cost of Internet services, power requirements, hardware requirements, operating system cost and more. Unfortunately, as people moved to try to find lower cost alternatives, the services they received also reduced substantially during that process. While most people have not fully realized this, the move to the cloud has resulted in numerous reduced services locally, including and especially security being reduced. The current trend in the industry is towards something being referred to as Hybrid Networks, which re-introduce all of the features and benefits that the local servers use to supply back into the Network... just with those services now being supplied at least partially by the lower cost cloud.
Having a good plan for your Servers, Cloud Services and Hosting Services can keep your network simple and keep your service manageable. More importantly, they give you back the control, features and benefits that business has become use to and even takes a little for granted. Deciding how to best accomplish these goals or business objectives can be daunting and having the right products, services and consulting can make all of the difference in the world when it comes to making the right choices. We can help make sure that you make the right choices. We help our clients choose, understand, implement, use and support the appropriate Local Servers, Cloud Services or Hosted Services implementations and know when a Hybrid Network will work best. We simplify your choices and make sure that it is the right fit for your environment.
Call today for more information and a free initial consultation.
Contact our Servers, Cloud, Hosting Specialist at: +1 (561) 432-1404